"I may not agree with you, but I will defend to the death your right to make an ass of yourself."

Oscar Wilde
On Sunday, March 14th, a group of men attacked an Azerbaijani blogger Mahammad Mirzali with a knife and have brutally beaten him and stabbed Mirzali more than 16 times, leaving him in a critical condition.
The Committee to Protect Journalists is requesting a full investigation of the attack considering that Mahammad Mirzali was a political emigree and exiled from Azerbaijan due to his opposition to the government in Baku.
Mirzali, who fled to in 2016 France after he was arrested and tortured by the Azerbaijani government, became a YouTube blogger with over 265,000 subscribers interested in what he has to say about President Ilham Aliyev, the corruption of the government in Baku, and many other issues plaguing his homeland.
The CPJ's Europe and Central Asia program coordinator, Gulnoza Said stated that "French authorities should swiftly investigate the knife attack on exiled Azerbaijani blogger Mahammad Mirzali, find the perpetrators and those who ordered it, and bring them to justice," but also declared that "French authorities must ensure that Mirzali and other exiled bloggers and journalists can exercise their right of free expression without having to fear for their lives."
It seems like it is clear to everyone that the attack on Mahammad Mirzali was not a coincidence or a random crime. No one is outright saying it, but the fact that Mirzali was punished in some way by the Azerbaijani government is clear as a day.
It wouldn't be so if there wasn't an overwhelming amount of evidence pointing out the responsible party for Mirzali now being admitted in hospital with severe injuries.
I.Aliyev is a vicious dictator who had my family arrested to silence me. My brother-in-law was arrested and beaten up.I was being blackmailed by my sister's intimate video recorded by the govrn. At last I was stabbed and almost beheaded in Fr. I.Alivev must be held accountable. pic.twitter.com/AJvVANamy7

— Mirzali Mahammad (@Mirzali_FR) March 23, 2021
How Mirzali Became A Target
In 2018 when the Azerbaijan authorities decided to hold the presidential elections 6 months early, many people, mainly members of the opposition, protested.
The opposition at that time may not have had a big chance of winning, but rescheduling the elections in this way meant they had no chance at all. But what was different this time is the way opposition activists responded.
They have launched a protest and created a campaign that would make every opposition  Azerbaijanis living in every other continent rally against Ilham Aliyev. They started a protest movement called "Let's talk about the dictator" and it shared information about the corruption of Azerbaijanis government and the dictatorship of president Ilham Aliyev all over the world.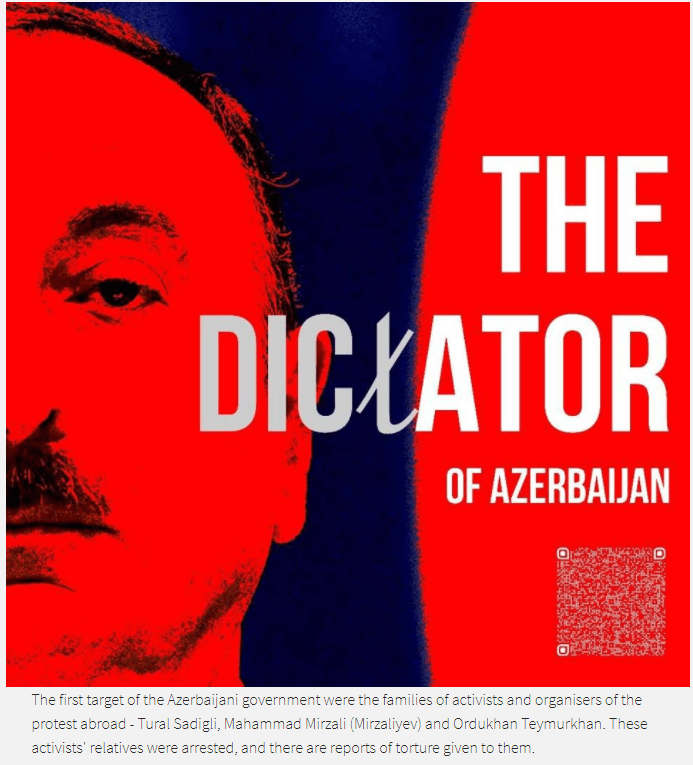 The reaction of the Azerbaijani government was predictable- where in the past they used to target the key opposition activists, now, to put pressure on the international opposition protesters, they began targeting the members of their families.
And as one of the organizers of the protest abroad, Mahammad Mirzali and his family paid the price. Back in 2013 both Mahammad and his father were arrested during the protest, where Mahammad participated as a member of the Popular Front of the Azerbaijan Party.
In 2016 he left Azerbaijan in fear of new arrest. But once he reached and settled in France, he became an administrator of the "Made in Azerbaijan" Facebook page, together with two other political emigres, Tural Sadigli and Ordukhan Teymurkhan.
Their Facebook page often offered live broadcasts where Mahammad Mirzali shared his thoughts and views of the political situation in Azerbaijan.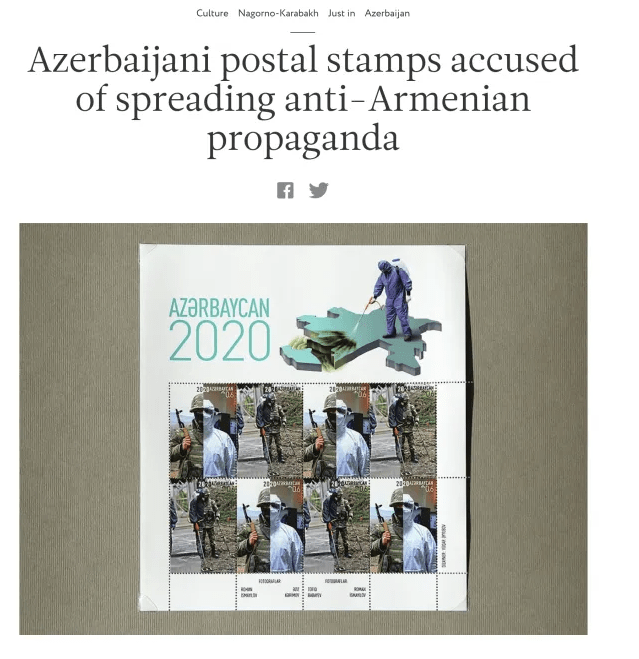 Punishing Mahammad Meant Punishing His Family
In January 2018 Mahammad's father and brother-in-law ended up in jail following a cartoon sketch that was shared on "Made in Azerbaijan".
The caricature titled 'Azerbaijanis who are dependent on jackals' had to be removed from the page, and the administrators were requested to send a video apology to the president.
At that time, his family members were already at the police station where they were notified that, if Mahammad failed to apologize, all Mirzalievs will be put in jail. And while his father was released after one day, his brother-in-law was released only after 6 days.
He was also arrested at the later date and sentenced to 30 days in jail because, supposedly, he was resisting arrest. The maltreatment of the Mirzali family by Azerbaijan's government put a lot of strain on the family. Mahammad was not disowned, but one of his sisters and other relatives decided to break off contact with him fearing for their lives in Azerbaijan.
Take the NEXT Step and sign the petition: