''To deny people their human rights is to challenge their very humanity"

Nelson Mandela
It seems like peace has yet to arrive in Armenia, a country both struggling with neighboring occupation and inner conflicts. The moment, which almost every Armenian fears, is drawing close when the current Human Rights Defender, Arman Tatoyan's will be completing his term in February.
However, besides saying goodbye to the one person most loyal to Armenia and its people during horrifying times, the people of Armenia are also worried about who will take his place.
When Prime Minister Nikol Pashinyan signaled that he would support his party member Kristine Grigoryan in nominations for the post, the Armenian public's fears were proven justified.
By nominating Kristina Grigoryan, the current regime deviated from the norm of appointing a Human Rights Defender that is not affiliated with any political party.
Kristine Grigoryan certainly does not fit that description as she is a current member of the Civil Contract Party, a ruling party under the guidance of Prime Minister Pashinyan.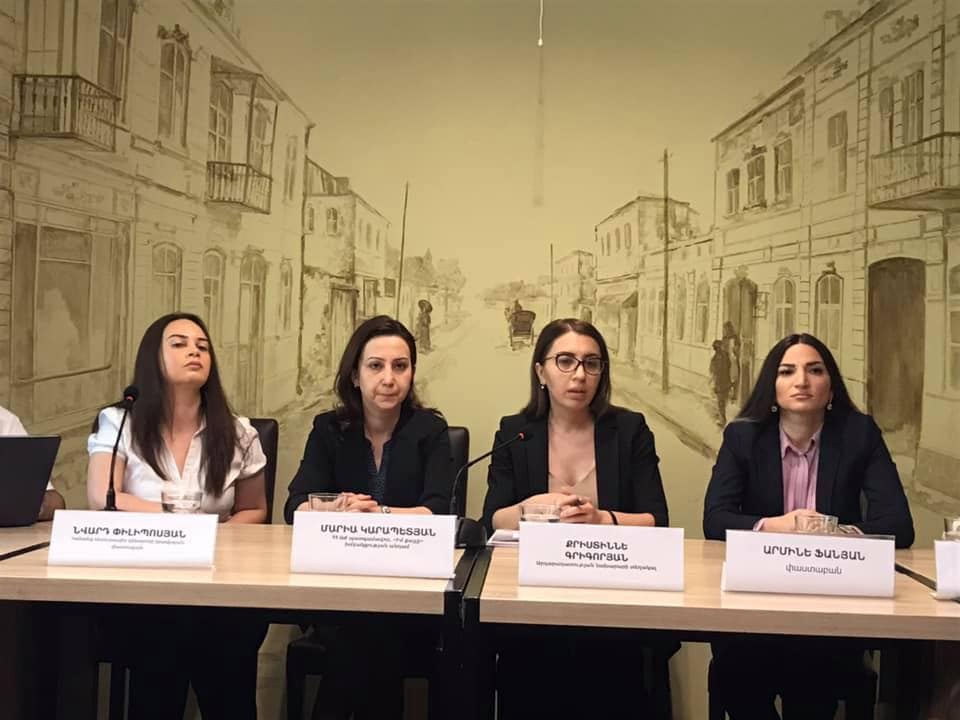 Loyal To the Government
Kristine Grigoryan is relatively young compared to her more seasoned colleagues, but her education and skills are not to be diminished.
As a Yerevan State University graduate, she earned a bachelor's and master's degree in Arabic Studies from the Faculty of Oriental Studies. She also graduated with a bachelor's degree in Law from Yerevan Northern University.
Besides her diploma in French language (diplomacy and international relations), she is also fluent in English, Russian, German, and Arabic.
Once her schooling days were over, Grigoryan tried to stay as close to the National Assembly of the Republic of Armenia as possible. In 2004 she started as a Specialist at the Department for Analysis and Improvement of Legislation of the Staff of the National Assembly.
A mouthful indeed, but in 2009 she had already moved up a ladder and took the role of translator-lawyer at the Dep. for Foreign Relations. The same year she became an Assistant to Chief of Staff for legal affairs. Two years later and there was another step up to Assistant to Deputy of the National Assembly.
Finally, in 2012 she became the Assistant to President of the National Assembly, and here, her days as a mere "assistant" were over.
After her role as a team leader in a major project called "Support to Institutional Capacity-Building of the National Assembly of the Republic of Armenia," in 2015, she became the Head of the Department of International Legal Cooperation.
Following the roles such as Advisor to First Deputy Prime Minister Ararat Mirzoyan, advisor to the President of the National Assembly, Nikol Pashinyan himself appointed her as a Deputy Minister of Justice of the Republic of Armenia in 2019, only to reinstate her as the First Deputy Minister of Justice in 2021.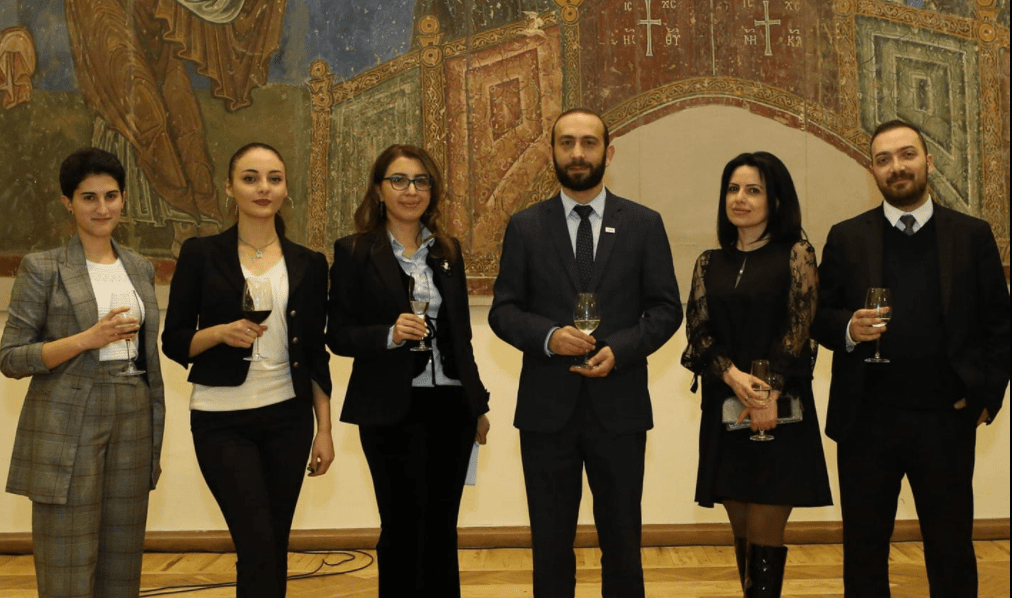 For a long time, her political affiliations were neither here nor there. However, she is now a member of the ruling party, a Civil Contract Party. And as much as this membership may have helped her move up in her political and Law career, now it may as well bring her harm.
Being under the mark of a party known to hire and support only those loyal to Prime Minister Pashinyan regardless of qualifications has put a shadow on her own capabilities.
As a result, the people of Armenia have started to speculate whether she has indeed earned the roles she'd been given in the past or whether she was simply loyal to the current regime in Armenia and, by extension, to Nikol Pashinyan.
Furthermore, however impressive her progress has been, and regardless of her decades-long experience in National Assembly, the fact stands that her job was done within "four walls" of the National Assembly.
She has no or minimal experience in dealing with the troubles of ordinary people and being on the field more than in an office, something characteristic for a job of Human Rights Defender.
And now that her nomination was approved by parliament, the people in Armenia are certain there would be less human rights abuse reported from Kristine Grigoryan simply because she would choose to cover up the incidents to protect Civil Contract Party.
Loyal To the People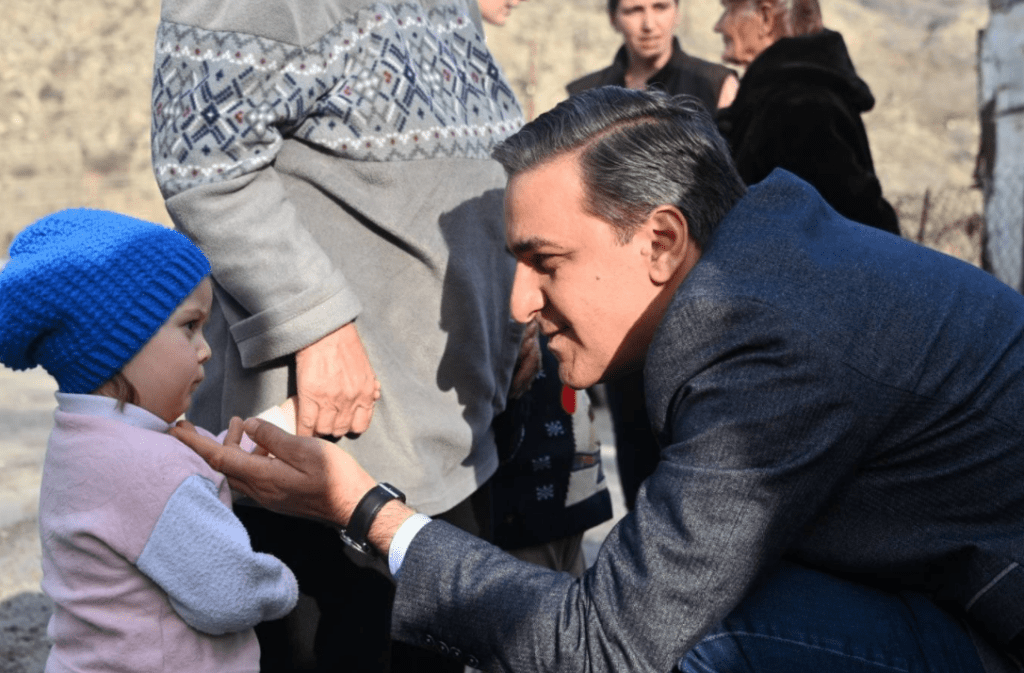 It wouldn't be far from the truth to say Aman Tatoyan, the current Ombudsman of Armenia is one of the most bellowed political figures in Armenia. Not a stretch at all considering the results of the MPG Consulting Company's study evaluating political figures on a 5-point scale.
The Ombudsman of Armenia was awarded 3.7 points, higher than any other politician in Armenia, with Prime Minister Nikol Pashinyan coming in second with 2.7 points.
A comparison between Kristina Grigoryan's educational path and that of Arman Tatoyan can be conducted ideally since they were born in the same year, meaning none has the advantage in years an experience.
However, Arman Tatoyan's path in his younger days is much more beneficial to his role as Human Rights Defender. It seems everything Tatoyan has done in his life was done to ensure he becomes the best Ombudsman Armenia ever had.
From 2002 to 2007, he attended the Yerevan State University and earned a bachelor's and Master's degree in Law, followed up by Post-graduate study in 2007.
Armenian National Committee of America-WR to bestow "Human Rights Champion" Award to Arman Tatoyan, @OmbudsArmenia for consistent efforts at advocating interests & upholding rights of the people of Armenia & Artsakh.Sincere appreciation to @ANCA_WR – always standing by our side! pic.twitter.com/WgVCzIsOGk

— Arman Tatoyan (@atatoyan) November 5, 2021
He was then awarded as a distinguished member of the Penn Law in University of Pennsylvania Law School, Philadelphia, completing a Business and Law Certificate program in 2012 and finally earning a title of Master of Laws in May 2013.
However, before continuing his additional studies at the University of Pennsylvania, he was a legal director for the RA Human Rights Defender as a National Preventive Mechanism. Here he took his time visiting institutions such as prisons and psychiatric facilities and providing recommendations to battle poor conditions or any form of ill-treatment.
His job was to draft the Human Rights Defender's annual and ad-hoc reports, but he took the time to draft the Charter of the Anti-Torture Expert Council within the Ombudsman office and in cooperation with NGOs.
In 2011 Arman Tatoyan was a legal expert in the OSCE office in Yerevan, offering legislative improvements to the Human Rights Unit and preparing reports on Armenian prosecution service reforms in collaboration with a Canadian prosecutor (also a member of OSCE).
His career more or less continued in the same path, a path of the true Ombudsman. He was a member of the United Nations Development Program, adviser to the Constitutional Court of the Republic of Armenia, member of the working group for drafting the Anti-Corruption Strategy of Armenia, and another one drafting the New Criminal Procedure Code under the Decree of the President of RA.
In addition, he represented Armenia as a member of the International UN Convention against Corruption from 2010 to 2013.
The Committee of Ministers elected him to represent Armenia as a member of the European Committee for the Prevention of Torture, and from 2013 to this day, he has been an international expert adviser to the Council of Europe, Directorate General of Human Rights and Rule of Law.
Minister of Justice of the Republic of Armenia, Ad hoc Judge at European Court of Human Rights, and quite frankly, the best Human Rights Defender one country can have. It's clear to see from his resume that Tatoyan has what it takes to do this job with excellence and protect the rights of the people of Armenia.
This is precisely what he's been doing for the past several years when, overrun by Azerbaijan and its troops, the human rights of Armenians were almost non-existent.
For his part, Arman Tatoyan made sure every incident was reported and that the public knew what went on on the battlefield. Not only that- but he was also the one appealing to international courts and human rights organizations worldwide, delivering detailed reports and proofs of war crimes committed toward Armenian soldiers and civilians in Nagorno-Karabakh.
However, his extensive reports that left nothing out were torn in the ruling regime's side. Most of the incidents covered up have seen the light of the day only thanks to Arman Tatoyan. The public had every right to be outraged, but the ruling regime saw it as perpetuating the conflict by enraging Armenian people with every incident reported.
I express my sincere appreciation to the former US Ambassdor to #Armenia H.E. John Evans @EvansinAmerica for supporting my concept to create a #securityzone around borders by emphasizing that it is fully justified! Thank you to the Ambassdor to folllow @OmbudsArmenia activities! pic.twitter.com/w4zVuZUmfs

— Arman Tatoyan (@atatoyan) October 20, 2021
He was accused by the ruling party members that he was a supporter of the old regime, starting a prolonged smear campaign against the Ombudsman was. In an interview, Arman Tatoyan stated he has been experiencing pressures during his 6-years-long term as a Human Rights Defender:
"…especially after the war, there have been various forms of pressure, which are prohibited by law, starting with demands presented by several high-ranking officials to stop or essentially minimize the activities [of the Human Rights Defender's Office] due to the post-war situation and ending with the seizure of Human Rights Defender's Office employees' vehicles by a government decision in order to reduce our capabilities," explained Tatoyan.
He also added that "Regardless of the difficulties and obstacles, I have never presented and will not present myself as a victim and have only done my job as a human rights activist, guided by non-political and unbiased principles."