Who is Ruben Vardanyan?
Ruben Vardanyan is a prominent Armenia-born Russian business leader, entrepreneur and philanthropist. An impact investor and contributor in numerous educational, cultural, and business development-oriented projects not only in Russia and Armenia but other countries as well, including Brazil, Japan, and China.
Living outside his homeland for over 35 years, Ruben Vardanyan has become one of the most eminent, influential, and activemembers of the Armenian diaspora. As some may call him, Vardanyan is a representative of 'the new diaspora' that is not only silently watching the internal processes of the country but is also taking measurable steps toward improving Armenia and making it stronger on the international level of things. In fact, the Vardanyan family has invested over $600M in numerous projects in Armenia.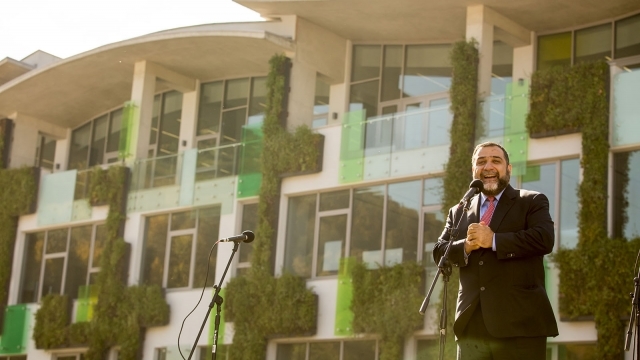 Ruben Vardanyan is well-known in Russia for founding the first private business school Skolkovo and multiple large-scale investment projects.
In Armenia, however, he is known and respected as the co-founder of the UWC Dilijan College and the IDeA Foundation.
Together with American capitalist Noubar Afeyan and Armenian-American academic and historian Vartan Gregorian, Ruben Vardanyan founded the Aurora award in 2014. It was to mark the 100th anniversary of the Armenian Genocide.
All of the projects initiated by Vardanyan throughout the years have had one objective – create a developing ecosystem and a progressive society that will go hand in hand with the rest of the world, evolving at a rate that is otherwise impossible to catch up with.
With the foundation of the UWC Dilijan College, Ruben Vardanyan aimed to provide an international presence for Armenia in the field of education. Allowing students from 77 countries to study side by side along with Armenian students and professionals makes Dilijan, one of the touristic towns of the country also a hub of education and culture.
As Vardanyan stated in an interview back in 2016, the educational system in Armenia is outdated. Being a post-USSR country, the educational system of Armenia still complies 'to the old standards'. This causes problems not only with the system itself but is also the core problem of any field, from economics to politics.
Vardanyan believes that the 'lowered standards' of the country could only be improved by large-scale and long-term educational projects that would raise Armenia closer to international standards.
It is not only education that Vardanyan has invested in Armenia.
IDeA Foundation, an organization aimed at promoting social entrepreneurship and non-profit projects, launched FAST – Foundation for Armenian Science and Technology. Being founded in July 2016, a few months after the 4-day war between Armenia and Azerbaijan in Nagorno Karabakh, FAST seemed to mark the beginning of technological change.
As Vardanyan stated, it would be the breakthrough that the country needs and 'tangible results could be on the horizon in 5 to 10 years."
Today, the foundation is a leading hub for young Armenian innovators and scientists.
What Makes Him So Popular In Between Armenians?
What has made Ruben Vardanyan especially popular in Armenia is the Aurora Humanitarian Initiative. Aurora Prize is an award established to acknowledge people from all over the world who put their lives at risk to save thousands of others.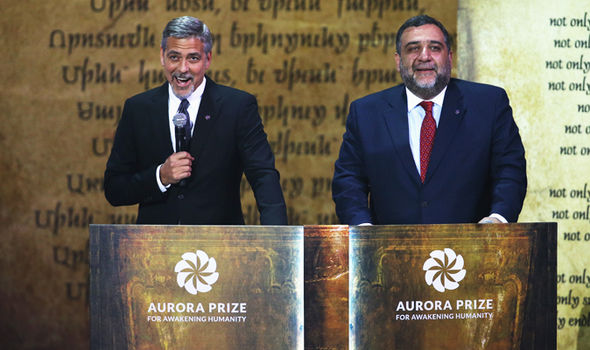 Aurora prize is more than a humanitarian award. Ruben Vardanyan and the co-founders have put an ideology behind it that Armenia is very much in need of.
In his interview given only a few days after the Armenia-Azerbaijan war broke out on September 27, Vardanyan spoke about the reason why the Aurora Humanitarian Initiative is so important.
It is a means for Armenia to contribute to solving global-scale problems. It is one of the few times that Armenia shifts the attention from her problems to those of others. This humanitarian award is a great way to be at the center of attention of the world while the country is in the role of the contributor and helper and not the 'victim' as it often happens.
What sets Ruben Vardanyan's activity apart is that he invests in Armenia despite the political party in power and the economic situation of the country. And it is worth mentioning that in order to achieve a progressive ecosystem, projects launched by Vardanyan are strategically spread all across the country as well as Artsakh.
Having launched projects in Yerevan, Gyumri, Dilijan, and Tatev, Vardanyan aims at creating clusters, thus speeding up the country's development process.
Unlike many other prominent members of the Armenian diaspora, Vardanyan didn't keep silent during the Armenia-Azerbaijan 44-day war that ended on November 9, 2020.
While Vardanyan doesn't seem to have any political ambitions, many would be glad to see him in the government though he has stated more than once that it is not what he is after.
In any case, no one can deny the vast contribution he has made toward realizing the goal of making Armenia a globally competitive country with a say in the international community.